Pharaons Rally 2013
E' con grande piacere che riporto la lettera del Ministero del Turismo nella quale viene confermata l'edizione del Rally dei Faraoni 2013 con il completo appoggio delle autorità Egiziane.
I would like to personally affirm the commitment of the Ministry of the tourism and the Egyptian government in providing the necessary support to ensure the success of the Pharaons Rally 2013 edition as wall as all future editions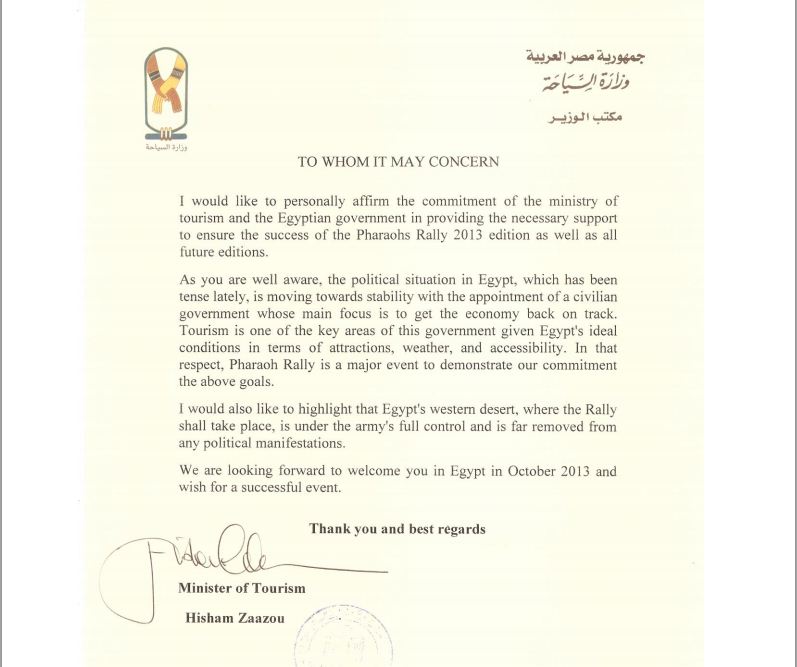 Ora non rimane che continuare ad allenarsi e preparsi al meglio per questo grande sogno.
See you in Cairo 30th of Settember.